Austin the Music Capital of the World - 2022
October 25, 2022
/
3 minutes reading
Austin, Texas has long been known as a music city. From the early days of country music to today's growing EDM scene, Austin has always been a hotspot for great live music. But what's the history behind the claim to fame and is Austin really the world's music capital today in 2022?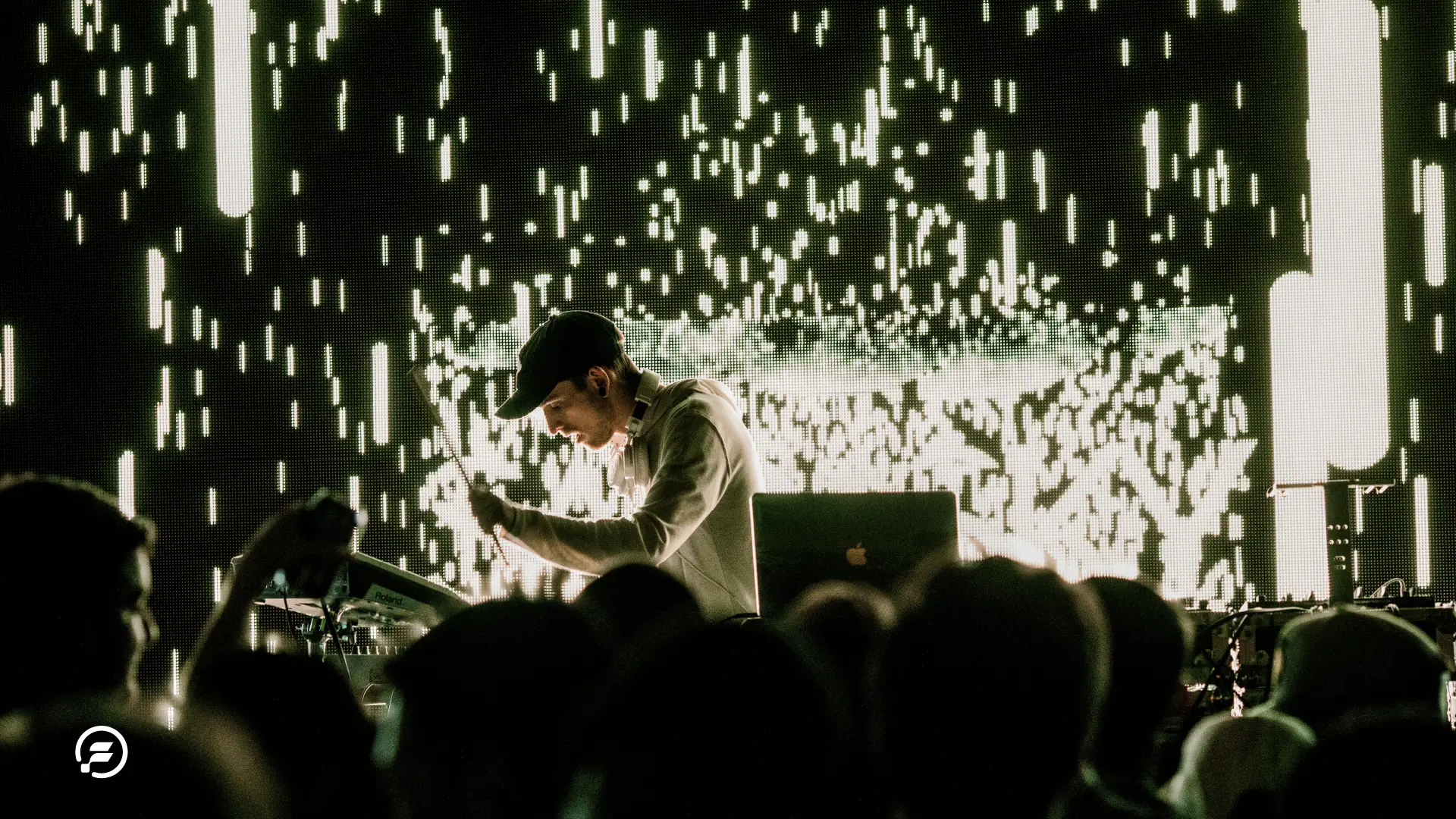 For most of Austin's history, its reputation as a place to hear great music came primarily from its status as the home of legendary rock venue The Armadillo World Headquarters. Founded in 1969 by a group of local musicians including Stevie Ray Vaughan and Willie Nelson, AWH was ground zero for the "Austin Sound" — a blend of blues, country, jazz, and rock music that became known as the Texas sound of the late 1960s and early 1970s.
In the 1970s, "The Texas Sound" became even more popular as artists like Willie Nelson, Jerry Jeff Walker, and Guy Clark all released albums that combined elements of country music with blues-influenced rock and roll. This led to a resurgence of interest in the genre around the country, which paved the way for other up-and-coming Texas artists to follow in their footsteps.
During the 1980s, an evolution of the iconic "Texas Sound" occurred as more bands incorporated hip-hop into their music. Events such as South by Southwest helped further elevate the music of the Lone Star State to a national audience and helped put Austin on the map as a mecca for musicians and music lovers alike.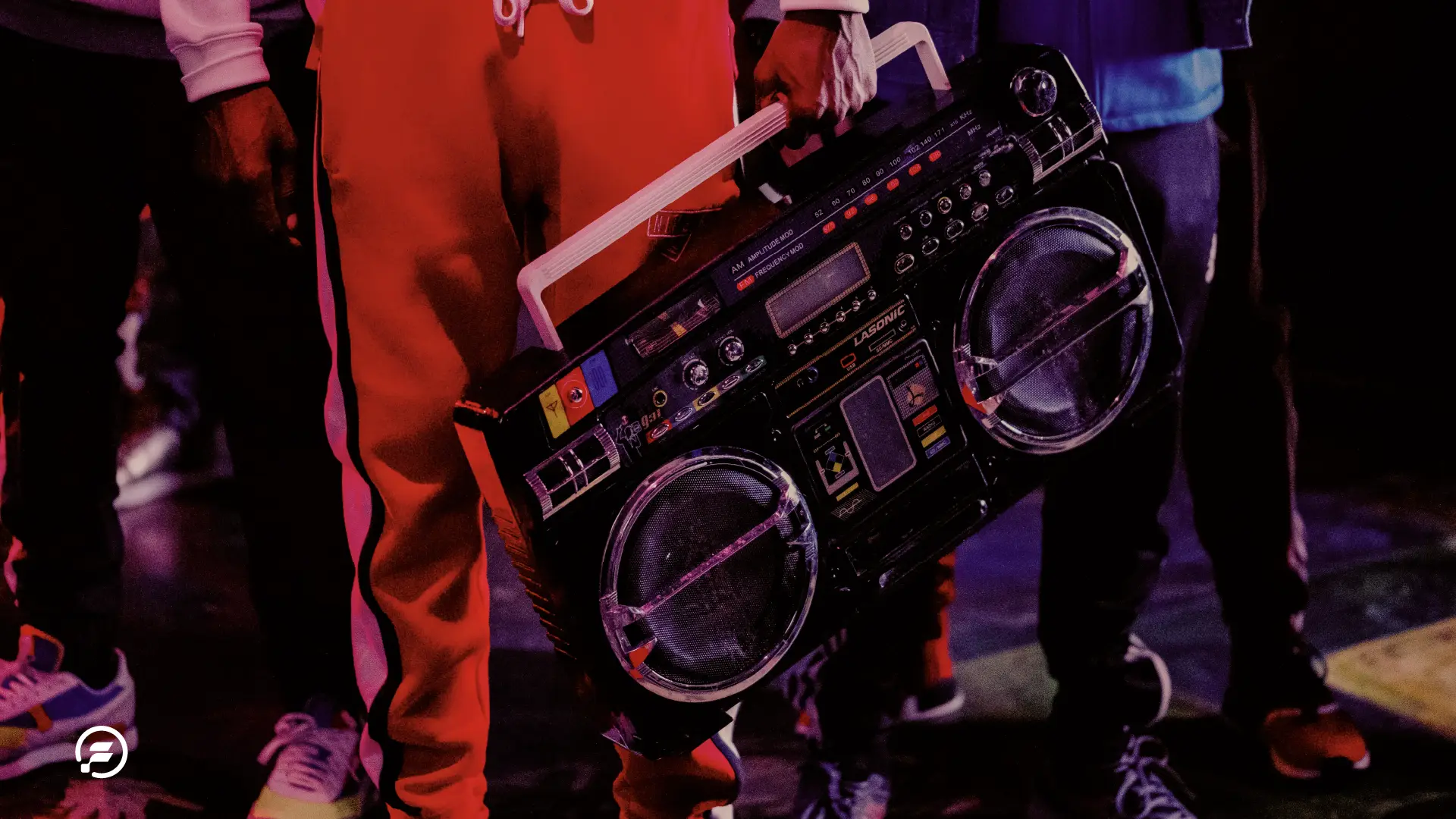 By the 1990s, the popularity of SXSW and similar festivals had firmly established Austin as a cultural destination for people from around the country and in 1991 the city officially declared itself the "Live Music Capital of the World" with having more live music venues per capita. That designation has helped to shape the city's identity into the present and inspire countless musicians all over the world to start their careers in Austin.
In 2020, roughly 160 million people visited the City of Austin for a variety of purposes. Of those visitors, an estimated 2 million were music fans who came to enjoy the amazing shows the city has to offer such as.
Top 5 Music Events in Austin
South by Southwest (SXSW) - $695 - $1395 | March | Various locations in Austin.
One of the best known music festivals in the country attracting tens of thousands of people from all over the world every year. Features an eclectic mix of music, film and interactive exhibits from hundreds of artists and companies.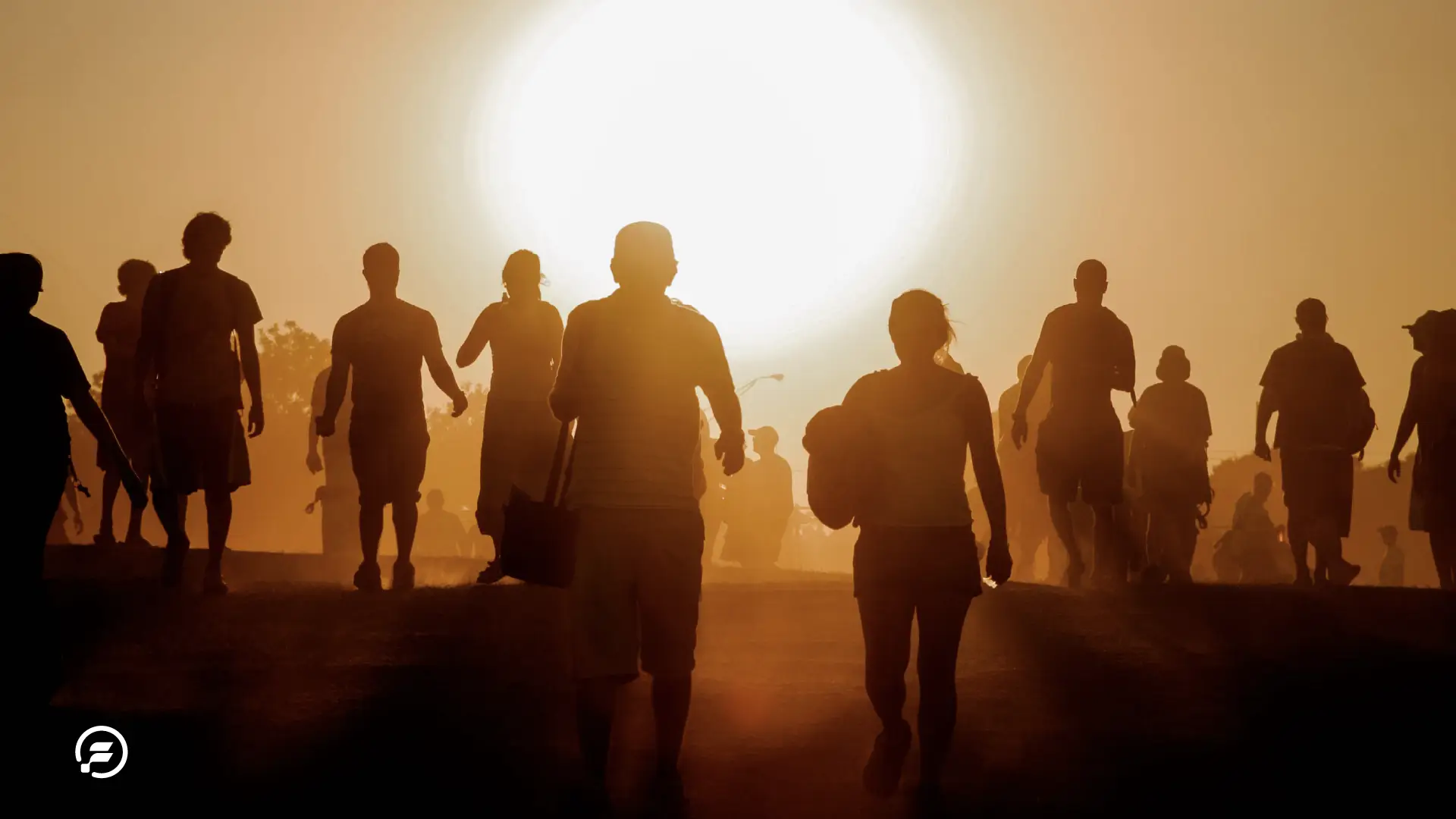 Austin City Limits (ACL) - $145 - $5500 | October | Zilker Park, Austin
One of the longest running music showcases in the US broadcasting since 1974 bringing some of the best local and national talent to the stage every year. Includes 9 stages, 100+ performances and delicious food and drinks at the ACL Eats area such as Tacos, Burgers, Vegan options and much more.
FloatFest - $120 - $771 | July | Gonazles, TX
For more than 30 years, Floatfest has been one of Austin's favorite events. The festival features five days of music, camping, dancing and more on the Guadalupe River with a lineup that includes some of today's top country music stars.
Pecan Street Fest - Free Admission | September | Sixth Street, Austin
Also known as Pecan Street Festival or simply as Pecan Street, this festival is a street fair that is held once a year on 6th street in downtown Austin Texas. It lasts for 10 days and features 50+ live music bands as well as dozens of booths featuring arts and crafts from local artisans.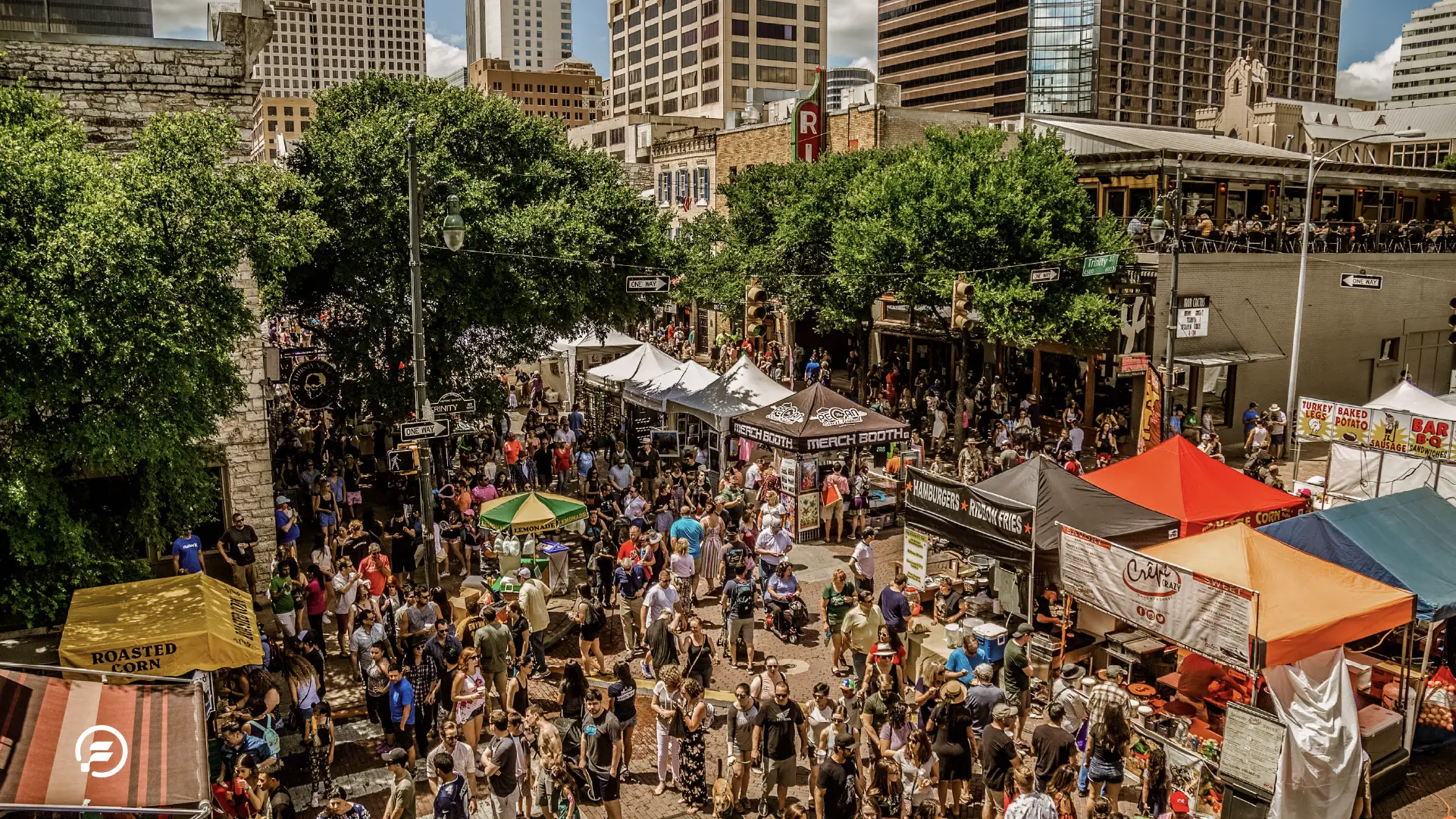 Utopiafest - $180 - $240 | October | Reveille Peak Ranch, Burnet
The family festival features a unique blend of innovative art, music and technologies spread over five unique performance areas and a scenic view along the Colorado River. Utopia attracts over 8000 attendees each year and offers great activities for all ages.
---
The Heartbeat of the City
The live music doesn't stop there, throughout Austin there are countless places to see live musical performances as well as numerous venues that feature performances by touring artists especially downtown on Sixth Street and the nearby Red River Cultural Arts District.
Sixth Street is a historic street and one of the best places in the city to see live music featuring several bars, restaurants and nightclubs that host a variety of local and international acts every night of the week. It also houses several small music venues that provide an intimate setting for upcoming local artists to get exposure in front of a small audience. Many of these venues are a part of the Red River Culture District.
The Red River Culture District (RRCD) encompasses a large area of downtown Austin ranging from 4th Street to the South, 15th Street to the North, Interstate 35 to the East, and as far as Trinity Street to the West.
"The RRCD is the home of Austin's single largest concentration of live music venues, which in turn provides a source of consistent creative and financial support and employment for local workers and touring musicians alike."
The RRCD acts as an incubator for the local music industry, where many of songwriters and musicians make their debuts. Over time, the RRCD has become a focal point for generating local business, attracting tourists, stimulating cultural development, and fostering civic pride. One of the best reasons why Austin is the Music Capital of the World.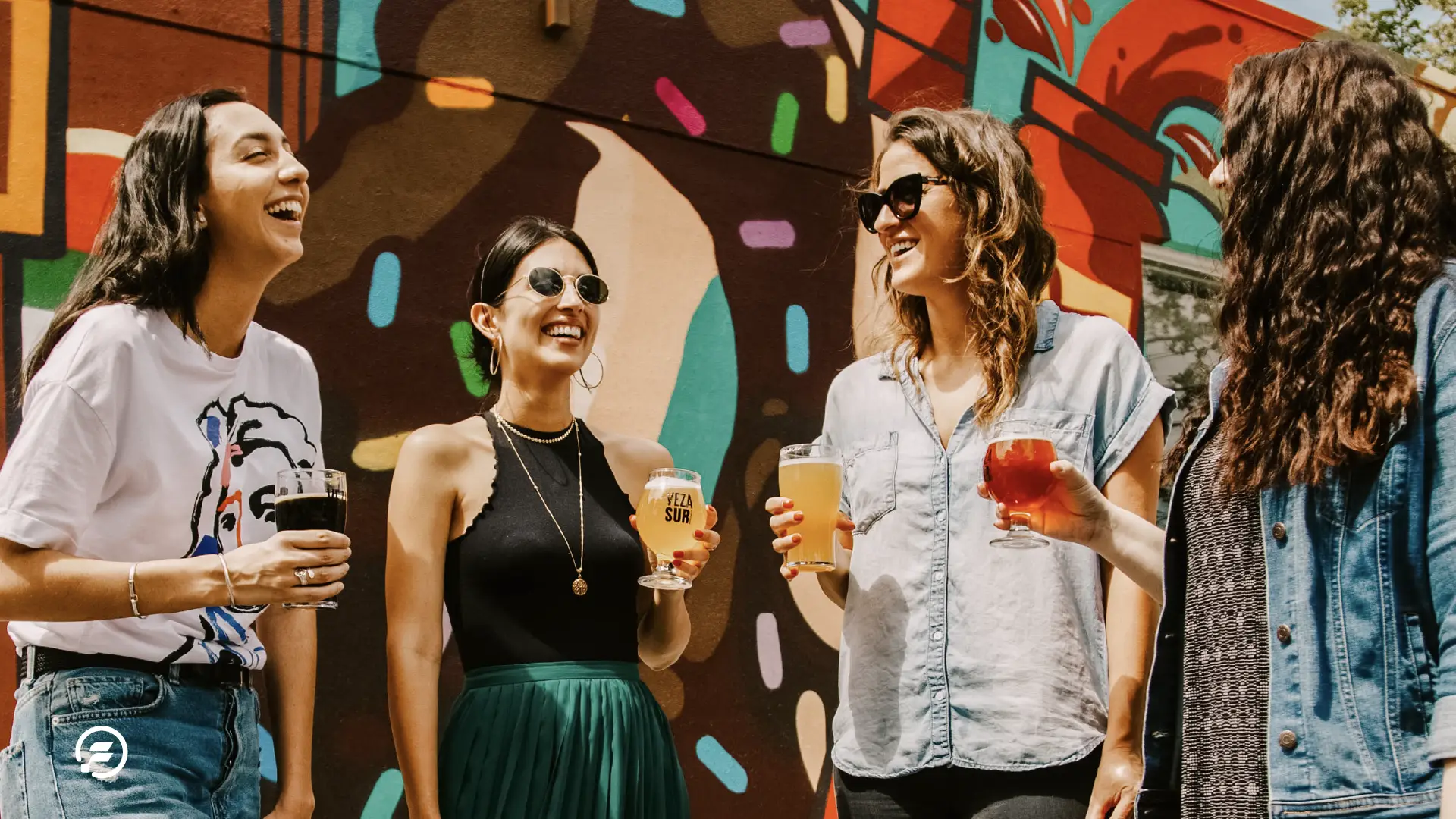 Local Austin Venues to Explore
1. Empire Control Room and Garage
2. Moody Theatre
3. Stubb's Waller Creek Ampitheatre
4. The Moody Center
5. The Farout Lounge
6. Hotel Vegas
7. The Belmont
8. Antone's Nightclub
9. The Sahara Lounge
10. Kickbutt Coffee
11. Swan Dive
12. Chess Club
13. Come and Take It
14. Emos
15. The Carousel Lounge
16. Historic Scoot Inn
17. The Broken Spoke
18. Continental Club
19. Cactus Cafe
20. Speakeasy
21. The White Horse
22. Hole in the Wall
23. Mohawk
24. The Paramount Theatre
Austin's culture is built on the backs of it's amazing musicians and it's our belief that this is what makes the city so special.